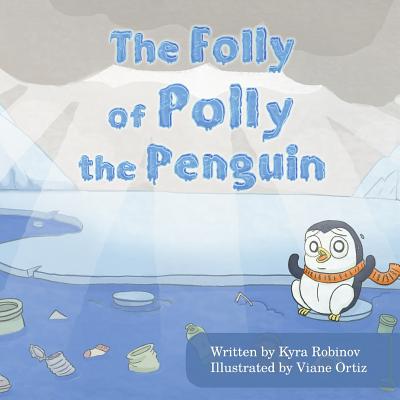 The Folly of Polly the Penguin (Paperback)
Createspace Independent Publishing Platform, 9781537668567, 34pp.
Publication Date: October 12, 2017
* Individual store prices may vary.
Description
When Polly the Penguin realizes that her home is melting away because of climate change, she recruits her friends to help solve the problem. This book introduces young readers to her dilemma and addresses ways they, too, can combat this threat. THE FOLLY OF POLLY THE PENGUIN is told in rhyme and accompanied by fanciful illustrations.
About the Author
THE FOLLY OF POLLY THE PENGUIN is Kyra's third rhyming children's book and her first collaboration with Viane Ortiz. Her others - MATT McFLACK AND HIS FLYAWAY KITE and THE DANCE OF THE SEASONS - are also available on Amazon.com. Kyra recently published RED WINTER, an historical novel inspired by her father's life set in far eastern Siberia in 1920. Her musical, TO DANCE, tells the story of Russian Jewish ballet dancer Valery Panov whose struggle to emigrate in the 1970s made international headlines. A New York based writer, Kyra lives in Manhattan with her husband, David, and two children, Michael Ray and Larissa. Visit her at KyraRobinov.com. Viane Ortiz is a children's illustrator and 2D animator from Mexico. THE FOLLY OF POLLY THE PENGUIN is her second editorial project and her first collaboration with Kyra Robinov. Her work ranges from editorial illustration to video game visual development and 2D animation projects. She currently lives and works in Cuernavaca. Find her at vianeortiz.com