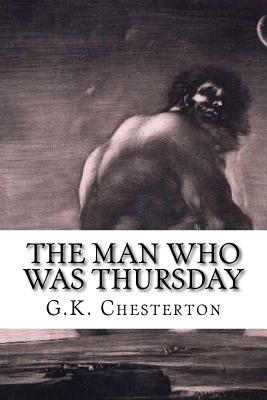 The Man Who Was Thursday (Paperback)
Createspace Independent Publishing Platform, 9781537734866, 188pp.
Publication Date: September 19, 2016
Other Editions of This Title:
Paperback (4/12/2013)
Paperback (4/24/2014)
Paperback (7/28/2018)
Paperback (7/17/2019)
Paperback (11/28/2017)
Paperback (1/13/2017)
Paperback (12/10/2012)
Paperback (7/25/2009)
Paperback (12/20/2013)
Paperback (3/18/2017)
Paperback (10/10/2016)
Paperback (9/24/2015)
Paperback (4/12/2015)
Paperback (10/17/2017)
Paperback (10/28/2017)
Paperback (10/19/2013)
Paperback (9/20/2018)
Paperback (1/29/2007)
Paperback (12/29/2017)
* Individual store prices may vary.
Description
A novel sometimes referred to as a metaphysical thriller. Show Excerpt "Is he really an anarchist, then?" she asked. "Only in that sense I speak of," replied Syme; "or if you prefer it, in that nonsense." She drew her broad brows together and said abruptly-- "He wouldn't really use--bombs or that sort of thing?" Syme broke into a great laugh, that seemed too large for his slight and somewhat dandified figure. "Good Lord, no " he said, "that has to be done anonymously." And at that the corners of her own mouth broke into a smile, and she thought with a simultaneous pleasure of Gregory's absurdity and of his safety. Syme strolled with her to a seat in the corner of the garden, and continued to pour out his opinions. For he was a sincere man, and in spite of his superficial airs and graces, at root a humble one. And it is always the humble man who talks too much; the proud man watches himself too closely. He defended respectability with violence and exaggeration. He grew passionate in his praise of tidiness and propriety. All.