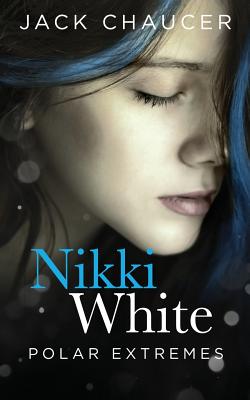 Nikki White (Paperback)
Polar Extremes
Createspace Independent Publishing Platform, 9781537746869, 276pp.
Publication Date: November 18, 2016
* Individual store prices may vary.
Description
When Nikki Janicek sprints from the 200-degree sauna out into the 100-below darkness wearing nothing but bunny boots, at least she's not alone.She already has survived months of solitary confinement, a forced swim with sharks and a scary journey to the South Pole. Now she's a member of The 300 Club, an exclusive group of people on the planet who have endured a 300-degree temperature swing in a matter of seconds.It's all part of her training for a six-person, one-way mission to Mars.Nikki wants to go, but not with The Bridge - a space-obsessed company that abducts, controls and violates people.She wants to take a stand.She wants to free her father, her former lover and herself.And she'll attempt it with the help of the young man who shot her seven years ago.It's a previously inconceivable alliance, bonded by polar extremes.
About the Author
Jack is the author of the YA novel "Streaks of Blue" (2013) and its NA sequel, "Nikki Blue: Source of Trouble" (2015), as well as the political sci-fi thriller "Queens are Wild" (2012) and YA rock 'n' roll novella "Freeway and the Vin Numbers" (2010). He lives in Connecticut, U.S.A., with his wife and twin 5-year-olds. He just completed the final draft of the third book in the Nikki series, "Nikki White: Polar Extremes," which will be published in 2017. He also enjoys reading a variety of genres, watching "Game of Thrones" and "Halt and Catch Fire," playing bass and drinking pints of mead.