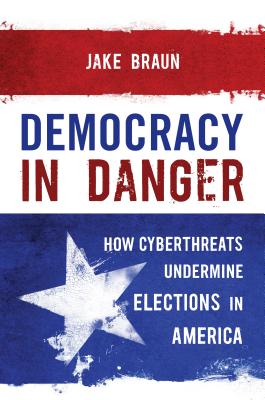 Democracy in Danger (Hardcover)
How Hackers and Activists Exposed Fatal Flaws in the Election System
Rowman & Littlefield Publishers, 9781538126622, 176pp.
Publication Date: September 15, 2019
* Individual store prices may vary.
Description
Protecting the Vote When cybersecurity expert Jake Braun challenged hackers at DEFCON, the largest hacking conference in the world, to breach the security of an American voting machine, a hacker in Europe conquered the task in less than 2 minutes. From hacking into voting machines to more mundane, but no less serious problems, our democracy faces unprecedented tests from without and within. In Democracy In Danger, Braun, a veteran of 3 presidential campaigns and former White House Liaison to the Department of Homeland Security, reveals what the national security apparatus, local election administrators, and political parties have gotten wrong about election security and what America needs to do to protect the ballot box in 2020 and beyond.
About the Author
Jake Braun is Executive Director of the University of Chicago Harris Cyber Policy Initiative, where he works at the center of politics, technology and national security to advance the field of cyber policy. He has more than 15 years of national security and cybersecurity expertise. Previously, he served in the Obama administration as White House Liaison to the U.S. Department of Homeland Security. He has appeared extensively on TV, radio, print, and online media, including CNN, NBC, CBS radio, NPR, CSPAN, USA Today, WIRED magazine, Wall Street Journal, the HBO documentary "Democracy Hacked," and many others. He teaches at the University of Chicago Harris School of Public Policy and resides in Chicago.