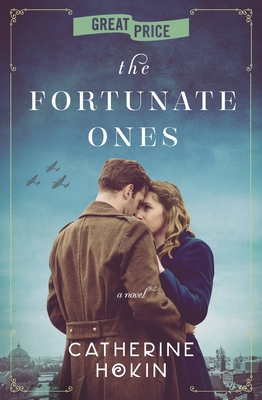 The Fortunate Ones
Paperback

* Individual store prices may vary.
Other Editions of This Title:
Paperback (1/20/2020)
Description
After a brief moment of connection in their youth, two star-crossed lovers find themselves on opposite sides of a war in this heartbreaking historical page-turner.
Germany, 1941. When Inge—all blonde curls and good manners—first locks eyes with Felix, she knows instinctively that he's off limits. Her staunchly proper parents will never approve of a working-class Jewish boy for their precious only daughter. But that doesn't make their first, shy kiss less significant, or the moment they're torn apart less shocking.
The next time they see each other, it will be across the packed courtyard of a Nazi concentration camp—Felix in the prisoners' ranks and Inge on the arm of her new, Nazi husband.
Inge never knew that her father's 'party loyalty' would extend to marrying her off to a cruel Nazi officer twice her age, who sees his new wife as just another thing to control. She has always been a good girl—a silent wife—but when Inge sees Felix that day—beaten, bloody and brave—she knows she can't stay silent any longer.
She must save him, whatever the cost, whatever her husband or even her country might do to her later . . .
Grand Central Publishing, 9781538705018, 368pp.
Publication Date: July 13, 2021
About the Author
Catherine Hokin writes World War Two novels inspired by her favorite city, Berlin. After earning a degree in history, she worked in teaching, marketing, and politics while waiting for a chance to do what she really wanted, which was to write full time. She is a lover of strong female leads and a quest, and is an avid reader and a cinema lover.