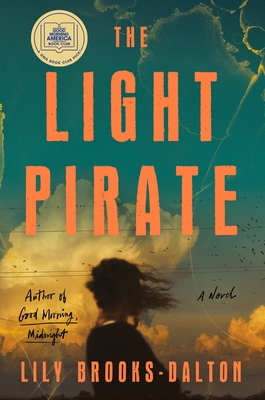 The Light Pirate
Hardcover

* Individual store prices may vary.
Other Editions of This Title:
Digital Audiobook (12/5/2022)
Compact Disc (12/6/2022)
December 2022 Indie Next List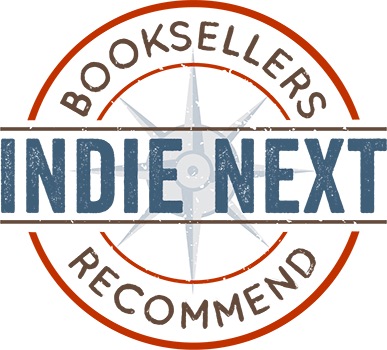 "A survivor of a book. In the not-too-distant future, Florida is hurricane central, and Wanda (a hurricane namesake) is in the eye of this story that wraps around you; you'll hold on for dear life, with everybody else."
— Michelle Bear, Edmonds Bookshop, Edmonds, WA
View the List
Description
"A luminous and wrenching portrait of a frighteningly possible future," The Light Pirate is a hopeful, sweeping story of survival and resilience spanning one extraordinary woman's lifetime as she navigates the uncertainty, brutality, and arresting beauty of a rapidly changing world (Booklist, starred review).

Florida is slipping away. As devastating weather patterns and rising sea levels wreak gradual havoc on the state's infrastructure, a powerful hurricane approaches a small town on the southeastern coast. Kirby Lowe, an electrical line worker, his pregnant wife, Frida, and their two sons, Flip and Lucas, prepare for the worst. When the boys go missing just before the hurricane hits, Kirby heads out into the high winds in search of his children. Left alone, Frida goes into premature labor and gives birth to an unusual child, Wanda, whom she names after the catastrophic storm that ushers her into a society closer to collapse than ever before.

As Florida continues to unravel, Wanda grows. Moving from childhood to adulthood, adapting not only to the changing landscape, but also to the people who stayed behind in a place abandoned by civilization, Wanda loses family, gains community, and ultimately, seeks adventure, love, and purpose in a place remade by nature.

Told in four parts—power, water, light, and time—The Light Pirate mirrors the rhythms of the elements and the sometimes quick, sometimes slow dissolution of the world as we know it. It is a meditation on the changes we would rather not see, the future we would rather not greet, and a call back to the beauty and violence of an untamable wilderness.
 
Praise For The Light Pirate…
"This is one of the most daring, deeply imagined and moving novels I have read. The writer asks us to consider a near-apocalyptic future, but, in prose that is beautiful and precise, Brooks-Dalton offers us hope that we are capable of remaking this world as a gentler and more generous-hearted place. Readers will not forget this beautiful book."—
Meredith Hall, Author of Beneficence
"I read this book in a whirlwind, voracious as the hurricanes at its heart. Lily Brooks-Dalton writes with the kind of intricate sensitivity that leaves one grateful to be—faultily, flimsily, adaptably, temporarily—human. Harrowing, tender, and urgent,
The Light Pirate
is a novel of global scope and exquisite intimacy."—
Rachel Lyon, Author of Self-Portrait With Boy
"Lily Brooks-Dalton is an audacious, exquisite writer whose work pulses with humanity and hope. In
The Light Pirate
, her mesmerizing new novel, Brooks-Dalton achieves the impossible: she leaves us feeling grateful to be alive even as she describes, with pinpoint precision, the end of the world as we know it. Gripping, poetic, and wholly original, this book changed how I see the future. I'll never forget it."—
Jillian Medoff, Author of When We Were Bright and Beautiful
"This is fiction of rare and riveting achievement: it is equal parts prophecy, elegy, and revelation. 
The Light Pirate
 describes a world much like ours, one of rising seas and changing coastlines, and peers around the corner into the future to show us what awaits. How will human beings endure such loss? How will we mourn, and how will we persist? Lily Brooks-Dalton has captured the fragile beauty of our world, and our lives, with a tenderness that is both moving and galvanizing." —
Anna Pitoniak, Author of Our American Friend
"A formidable young woman's coming-of-age . . . Brooks-Dalton creates an all-too-believable picture of nature reclaiming Florida from its human inhabitants, and her complex and engaging characters make climate disaster a vividly individual experience rather than an abstract subject of debate."
—
Kirkus, Starred Review
"Brooks-Dalton paints a luminous and wrenching portrait of a frighteningly possible future."—
Booklist, Starred Review
"Gripping . . .  sustains a steady pace from one storm to the next. Climate fiction aficionados will eat this up."—
Publishers Weekly
PRAISE FOR GOOD MORNING, MIDNIGHT:
"Lily Brooks-Dalton is an uncanny chronicler of desolate spaces, whether it's the cold expanse of the universe or the deepest recesses of the human heart."—
Colson Whitehead, New York Times bestselling author
"Fans of Emily St. John Mandel's 
Station Eleven
 and Kim Stanley Robinson's 
Aurora
 will appreciate Brooks-Dalton's exquisite exploration of relationships in extreme environments."—
Washington Post
"Brooks-Dalton writes beautifully about ambition, loss, grief, and, most compellingly, what it means to love and be loved."—
Fredricksburg Free Lance-Star
"A truly original novel, otherworldly and profoundly human . . . This beautiful story reminds us of our deep longing for connection—with those we love, with strangers, with ourselves. We come to understand that, across time and distance, in the face of isolation and emptiness, it is tenderness and communication that keep us tethered to each other."—
Keith Scribner, Author of Old Newgate Road
PRAISE FOR MOTORCYCLES I'VE LOVED:
"Lily Brooks-Dalton is wonderful, fresh on the scene with a big heart, a fierce spirit, a writer's eye, and a lovely sense of humor."—
Anne Lamott, New York Times bestselling author
"Lily Brooks-Dalton has blazed a trail all her own."—
Rosie Schaap, author of Drinking with Men
Grand Central Publishing, 9781538708279, 336pp.
Publication Date: December 6, 2022
About the Author
Lily Brooks-Dalton's novel, Good Morning, Midnight (Random House, 2016), has been translated into 17 languages and is the inspiration for the film adaptation, The Midnight Sky. Her memoir, Motorcycles I've Loved (Riverhead, 2014), was a finalist for the Oregon Book Award. She currently lives in Los Angeles.