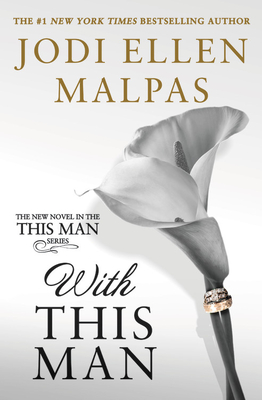 With This Man (Paperback)
Forever, 9781538745199, 496pp.
Publication Date: March 20, 2018
* Individual store prices may vary.
Description
Jesse Ward is back in the newest novel in the #1 New York Times bestselling This Man series!

"The raw emotion and vulnerability is breathtaking." - RT Book Reviews

"Super steamy, emotionally intense" - Library Journal

Life is good for Jesse "The Lord" Ward. Perfect, actually. He still has the charm, he's in great shape, and he still reduces his wife, Ava, to a pool of desire with a mere look. He's in full control, just how he likes it.

But Jesse's perfect world falls apart when a terrible accident lands Ava in the hospital with a life-threatening head injury. Devastated and angry, he feels like his entire existence hangs in the balance. He cannot survive without this woman's love. So when she finally comes around, his shaking world begins to level out. But his nightmare doesn't end there. It's only just begun. Because his wife can't remember the last sixteen years of her life. That's all of him. All of their time together. He is a stranger to her.

Now Jesse must do whatever it takes to find her memories . . . and help her fall madly, passionately in love with him all over again.

About the Author
Jodi Ellen Malpas was born and raised in the Midlands town of Northampton, UK, where she lives with her family. Working for the family construction business fulltime and with the prospect of taking it over once her father retired, she tried to ignore the lingering idea of writing a novel until it became impossible. She finally found the time and courage to release her creative streak and in October 2012 self-published This Man as an e-book. She took a chance on a story with some intense characters, notably Mr. Jesse Ward, the Lord of the Manor, and sparked incredible reactions from women all over the world. Two months later, Jodi made the decision to give up her day job to concentrate on her new and very unexpected career in writing.

Praise For With This Man…
Malpas' writing is..spot-on with emotions."
—
RT Book Reviews
PRAISE FOR WITH THIS MAN
"The raw emotion and vulnerability is breathtaking."—
RT Book Reviews
PRAISE FOR WITH THIS MAN
"The raw emotion and vulnerability is breathtaking."
—
RT Book Reviews
"While Ava and Jesse work on her past memories, they also create some new ones, and it only adds to the story.
Devoted fans of Jesse and Ava will eagerly devour every word from this book.
"
—
Harlequin Junkie

PRAISE FOR THIS MAN


"
This Man
was a sexy, infuriating, wild ride. The back and forth in this book gave me whiplash"—
TheBookListReviews.blogspot.com
PRAISE FOR BENEATH THIS MAN


"You can't help but fall in love with these characters."
—
ScandaliciousBookReviews.com
PRAISE FOR THIS MAN CONFESSED


"I couldn't tear myself away."
—
FictionVixen.com