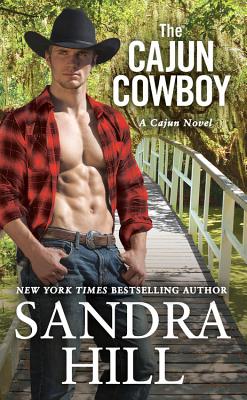 The Cajun Cowboy (Paperback)
Forever, 9781538762646, 368pp.
Publication Date: November 27, 2018
* Individual store prices may vary.
Description
This New York Times bestselling author welcomes you to the bayou in this "hot and hilarious" (Publishers Weekly) second chance cowboy romance!
Talk about a bad hair day. Louisiana beauty salon owner Charmaine LeDeux has a loan shark on her tail, and Raoul Lanier, the six-foot-three hunk of testosterone she thought she divorced, has just delivered a bombshell: They're still married! At least the rundown ranch they've inherited together is the perfect hideout.
It's hard enough for Raoul to play cowboy to a bunch of scrawny steer, let alone suffer the exquisite torture of living with the delectable Charmaine, who's declared herself a born-again virgin. What's a man crazy with desire to do?
With the moon shining over the bayou, this Cajun cowboy must sweet-talk his way into his wife's arms again...before she unties the knot for good!
About the Author
Humor (and sizzle) are the trademarks of Sandra Hill novels, all fifty or so of them, whether they be about Cajuns, Vikings, Navy SEALs, treasure hunters, or a combination of these. Readers especially love her notorious Tante Lulu, the bayou matchmaker/folk healer, and often write to say they have a family member just like hero-or wish they did.
Growing up in a small town in Pennsylvania, Sandra says she was quiet and shy, no funny bone at all, but she was forced to develop a sense of humor as a survival skill later in her all-male household: a husband, four sons, and a male German shepherd the size of a horse. Add to that mix now a male black lab, two grandsons-a rock musician and an extreme athlete-and a stunning granddaughter, who is both gifted and a gift, and you can see why Sandra wishes all her fans smiles in their reading.
Praise For The Cajun Cowboy…
"Some like it hot and hilarious, and Sandra Hill delivers both in this intoxicating addition to her Cajun bad boy series."—Publishers Weekly on The Cajun Cowboy

"Hill, who has made readers chuckle, guffaw, and giggle with her hilarious Viking series, will tickle their funny bones yet again as she writes in her trademark sexy style, the perfect accompaniment to a hot Cajun setting. A real crowd pleaser, guar-an-teed."—Booklist on The Cajun Cowboy

"I'm surprised Ms. Hill was able to get this book to her publisher without the pages burning up. Rene. Oh, Rene! Lots of deep sighs and there really are no good words for this Cajun hunk...their spicy sex life makes for great reading...the romance aside, there's a great grandmother type character in this book...Tante Lulu...who will make you laugh out loud. A must read! Its just to fun and steamy to miss."—Fresh Fiction on The Red-Hot Cajun