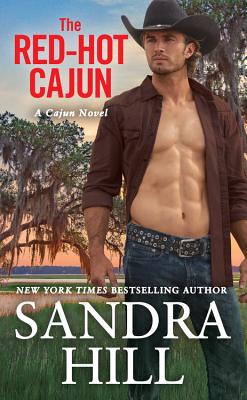 The Red-Hot Cajun (Mass Market)
Forever, 9781538762653, 336pp.
Publication Date: January 29, 2019
* Individual store prices may vary.
Description
From the New York Times bestselling author of the Cajun series comes an enemies-to-lovers romance that's "just too fun and steamy to miss." (Fresh Fiction)
René LeDeux's burned out by D.C. politics and only wants to build his cabin in peace. But if his wacky, matchmaking great-aunt has her way, Bayou Black's prodigal son will be hitched before the summer's over. And when Valerie "Ice" Breaux, René's high school crush turned nemesis, is abducted by René's activist friends, it starts to look like Tante Lulu just may get her wish.
Mon Dieu! It's bad enough being kidnapped, but did she have to land in the lap of the most irritating, sexiest hunk she's ever laid her eyes on? Now Val's stranded in René's remote cabin, besieged by irrepressible LeDeux relations, not to mention a dingbat duo out to save the swamp.
It's a heat wave, guar-an-teed! Val vows she'll give her heart to the Cajun bad boy when alligators fly. René swears to get the girl who got away. It's never been steamier in the bayou than with two people this red-hot with desire...and more than ready for love.
"Some like it hot and hilarious, and Hill delivers both."
--Publishers Weekly on The Cajun Cowboy
About the Author
Humor (and sizzle) are the trademarks of Sandra Hill novels, all fifty or so of them, whether they be about Cajuns, Vikings, Navy SEALs, treasure hunters, or a combination of these. Readers especially love her notorious Tante Lulu, the bayou matchmaker/folk healer, and often write to say they have a family member just like hero-or wish they did.
Growing up in a small town in Pennsylvania, Sandra says she was quiet and shy, no funny bone at all, but she was forced to develop a sense of humor as a survival skill later in her all-male household: a husband, four sons, and a male German shepherd the size of a horse. Add to that mix now a male black lab, two grandsons-a rock musician and an extreme athlete-and a stunning granddaughter, who is both gifted and a gift, and you can see why Sandra wishes all her fans smiles in their reading.
Praise For The Red-Hot Cajun…
"I'm surprised Ms. Hill was able to get this book to her publisher without the pages burning up. Rene. Oh, Rene! Lots of deep sighs and there really are no good words for this Cajun hunk...their spicy sex life makes for great reading...the romance aside, there's a great grandmother type character in this book...Tante Lulu...who will make you laugh out loud. A must read! Its' just too fun and steamy to miss."—Fresh Fiction on The Red-Hot Cajun