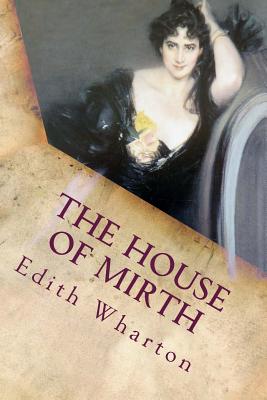 The House of Mirth
Paperback

* Individual store prices may vary.
Other Editions of This Title:
Digital Audiobook (2/23/2008)
Paperback (11/18/2016)
Paperback (6/23/2014)
Paperback (4/15/2017)
Paperback (3/6/2014)
Paperback (1/5/2016)
Paperback (8/6/2019)
Paperback (4/22/2014)
Paperback (4/1/2019)
Paperback (7/9/2017)
Paperback (3/24/2017)
Paperback (5/22/2018)
Paperback (10/14/1905)
Description
The House of Mirth (1905), a novel by Edith Wharton (1862-1937), tells the story of Lily Bart, a well-born but impoverished woman belonging to New York City's high society around the turn of the last century. Wharton creates a portrait of a stunning beauty who, though raised and educated to marry well both socially and economically, is reaching her 29th year, an age when her youthful blush is drawing to a close and her marital prospects are becoming ever more limited. The House of Mirth traces Lily's slow two-year social descent from privilege to a tragically lonely existence on the margins of society. Wharton uses Lily as an attack on "an irresponsible, grasping and morally corrupt upper class." Wharton's first literary success was set amid the previously unexplored territory of fashionable, turn-of-the-century New York society, an area with which she was intimately familiar. The tragic love story reveals the destructive effects of wealth and social hypocrisy on Lily Bart, a ravishing beauty. Impoverished but well-born, Lily realizes a secure future depends on her acquiring a wealthy husband. Her downfall begins with a romantic indiscretion, intensifies with an accumulation of gambling debts, and climaxes in a maelstrom of social disasters. More a tale of social exclusion than of failed love, The House of Mirth reveals Wharton's compelling gifts as a storyteller and her clear-eyed observations of the savagery beneath the well-bred surface of high society. As with The Age of Innocence and Ethan Frome, this novel was also made into a successful motion picture.
Createspace Independent Publishing Platform, 9781539119692, 224pp.
Publication Date: September 27, 2016