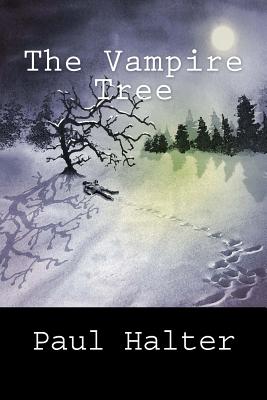 The Vampire Tree (Paperback)
Createspace Independent Publishing Platform, 9781539139355, 226pp.
Publication Date: November 25, 2016
* Individual store prices may vary.
Description
The review in Publishers Weekly's Top Mystery/Thrillers 2016 says: "Newlywed Patricia Sheridan, the sympathetic if troubled heroine of the exquisite entry in Halter's long-running... mystery series, has disturbing dreams about a tree in the garden of her husband's ancestral home... An ingeniously constructed fair-play puzzle, which will be hard for golden age fans to put down." When Roger Sheridan moves into his ancestral home in the village of Lightwood with his young wife Patricia, she soon starts to read the diary of Lavinia, whose fianc died in impossible circumstances there a century before, strangled under a twisted tree in virgin snow. The tree is said to cover the grave of a witch who murdered young children. While Patricia tries to solve the ancient murder by reading the diary, someone starts murdering young children again and Patricia starts having nightmares where she sees the cursed tree killing Lavinia's fianc ... It is left to Dr. Twist to unravel the horrors, old and new.This is LRI's twelfth Paul Halter translation. The author, a best-selling novelist in his native France, has written over thirty novels, almost all 'locked room' or 'impossible crime, ' and is widely regarded as the successor to John Dickson Carr. He appeared on BBC Radio 4's program 'Miles Jupp in a Locked Room, ' broadcast on May 21, 2012. An earlier novel 'The Crimson Fog' was named one of Publisher's Weekly's Top Mysteries of 2013. Locked Room International also translates and publishes the works of other international impossible crime authors past and present. For information about signed and lettered editions of all living authors please contact pugmire1@yahoo.com or go to www.mylri.com.