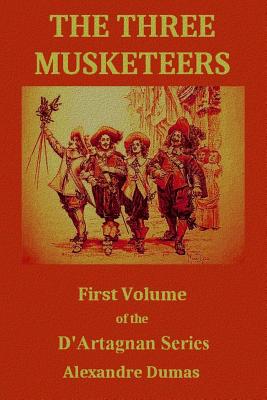 The Three Musketeers (Paperback)
First Volume of the d'Artagnan Series
Createspace Independent Publishing Platform, 9781539444688, 564pp.
Publication Date: October 11, 2016
Other Editions of This Title:
Digital Audiobook (7/27/2008)
Paperback (4/10/2017)
Paperback (12/11/2017)
Paperback (6/9/2016)
Paperback (11/27/2015)
Paperback (1/20/2017)
Paperback (11/3/2018)
Paperback (12/25/2017)
Paperback (5/10/2016)
Paperback (4/20/2014)
Paperback (10/4/2018)
Paperback (4/7/2018)
Paperback (10/16/2018)
Paperback (10/5/2008)
* Individual store prices may vary.
Description
The Three Musketeers by Alexandre Dumas, unabridged republishing of a classic. The Three Musketeers (Les Trois Mousquetaires) is a historical novel by Alexandre Dumas. The book is an 1844 translation by William Robson. Set in 1625-1628, it recounts the adventures of a young man named d'Artagnan (based on Charles de Batz-Castelmore d'Artagnan) after he leaves home to travel to Paris, to join the Musketeers of the Guard. Although D'Artagnan is not able to join this elite corps immediately, he befriends the three most formidable musketeers of the age: Athos, Porthos and Aramis and gets involved in affairs of the state and court.
About the Author
Alexandre Dumas, born Dumas Davy de la Pailleterie also known as Alexandre Dumas, pere, was a French writer. His works have been translated into nearly 100 languages, and he is one of the most widely read French authors. Many of his historical novels of high adventure were originally published as serials, including The Count of Monte Cristo, The Three Musketeers, Twenty Years After, and The Vicomte de Bragelonne: Ten Years Later. His novels have been adapted since the early twentieth century for nearly 200 films.