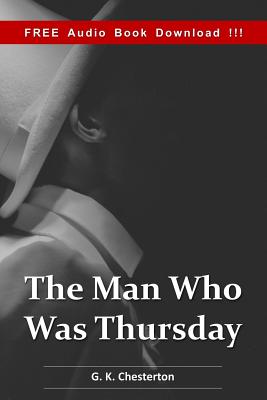 The Man Who was Thursday (Include Audio book) (Paperback)
A Nightmare
Createspace Independent Publishing Platform, 9781539506898, 102pp.
Publication Date: October 14, 2016
Other Editions of This Title:
Paperback (6/21/2018)
Library Binding (11/15/2005)
Paperback (9/24/2019)
Paperback (5/18/2018)
Paperback (12/25/2019)
Paperback (1/13/2017)
Paperback (5/16/2017)
Paperback (7/30/2008)
Paperback (10/23/2019)
Paperback (1/14/2009)
Paperback (3/18/2017)
Paperback (2/27/2020)
Paperback (5/8/2017)
* Individual store prices may vary.
Description
Set in the early part of the twentieth century, the novel's main protagonist, Gabriel Syme is a Scotland Yard detective who's assigned to break the trend of anarchic groups mushrooming all over London. He hides his true identity and takes on the role of a poet. He meets Lucian Gregory, also a poet, and they become friends. One evening, they get into a passionate debate on the true function of poetry and whether it is a symbol of revolution. As the debate rages on, Gregory is incensed and indiscreet enough to confess that he is part of a secret group that espouses anarchy. The group meets in a remote public house in Chiswick on the banks of the Thames and Gregory invites Syme to join them that evening, to prove that he (Gregory) is indeed a true blue anarchist.