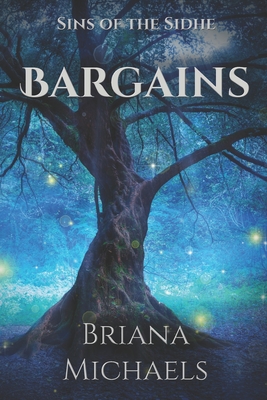 Bargains
Paperback

* Individual store prices may vary.
Description
"I would give anything..."
Whisper those words and catch the attention of Louis the Charmer. He'll happily give you what you think you want... all you have to do is give him something he desires. Easiest handshake you'll ever make, right? Wrong. Willow made a deal once and she's been paying for it ever since. Cursed, she is called "The Walking Temptation" and is doomed to forever taint those around her, but that doesn't mean Xander hasn't tried to prove her wrong. Cursed or not, he can't stay away from her even if he wanted to now, and he has a secret, which could lead to both their undoing. Meanwhile, Ava has a dark, painful, truth that's been hidden for thousands of years. When Marcus shows up unannounced, it is clear that he has something to do with her past. Betrayal and lies normally don't come from angels, but Ava's only half divine and when the truth about her past is revealed, she has no place to hide. Her desperation is a call Louis the Charmer is all too eager to answer- will she strike a bargain with him or is she doomed even more than Willow?
Createspace Independent Publishing Platform, 9781539513537, 414pp.
Publication Date: October 13, 2016
About the Author
Briana Michaels grew up and still lives on the East Coast. When taking a break from the crazy adventures in her head, she enjoys running around with her two children. If there is time to spare, she loves to read, cook, hike in the woods, and sit outside with a fire. She does all of this with the love and support of her amazing husband who always has her back, encouraging her to go for her dreams. Aye, she's a lucky girl indeed.