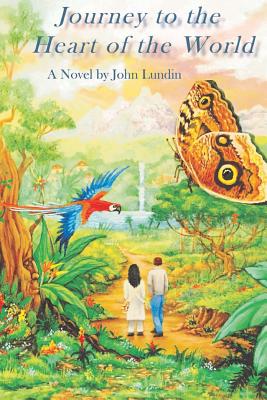 Journey to the Heart of the World
A Humanitas Media Publishing Edition
Paperback

* Individual store prices may vary.
Description
"The world is so weary and filled with fear; our souls are longing now for enchantment and hope. John Lundin has traveled to the heart of things, emerging with the light that guides our fearful hearts back home." -- Marianne Williamson, Author of A Return to Love "John Lundin has written a book that carries ancient wisdom, wrapped in a vision quest, inside an adventure story." -- Michael Brune, Executive Director, Sierra Club "Every voice that comes out of Colombia's Sierra Nevada deSanta Marta is a vision of hope. John Lundin writes from the heart, and the heart that he invokes is the very heart of the world." -- Wade Davis, National Geographic Explorer of the Millennium, best-selling author of The Serpent and the Rainbow and The Wayfinders: Why Ancient Wisdom Matters in the Modern World Synopsis: A parable-like work of fiction reminiscent of the work of Paulo Coelho, Journey to the Heart of the World was written while the author, John Lundin, was living among and learning from the indigenous tribes of the Sierra Nevada de Santa Marta in northern Colombia. Its message, both humanitarian and environmental, asks us to take heed of the messages of Nature and to care for the Earth and Her people, while also finding our own true place in the world as individual human beings.
Createspace Independent Publishing Platform, 9781539514923, 320pp.
Publication Date: September 22, 2016
About the Author
John Lundin is the author of THE NEW MANDALA - Eastern Wisdom for Western Living, written in collaboration with His Holiness the Dalai Lama, and JOURNEY TO THE HEART OF THE WORLD, a novel of indigenous wisdom written with the Elders of the indigenous tribes in Colombia. Mr. Lundin earned his Master of Divinity degree from Chicago Theological Seminary at the University of Chicago and was ordained by the United Church of Christ. (U.C.C.). He has served as a parish minister, hospital chaplain and pastoral counselor and now leads workshops and retreats focusing on meditation and spiritual growth. He is currently living in Colombia where he has been engaged in researching and writing his important new book sharing the spiritual and environmental message of the indigenous peoples of la Sierra Nevada who have changed their ways little since the arrival of Columbus five hundred years ago.