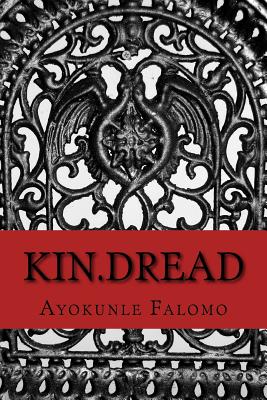 kin.DREAD (Paperback)
poems & thoughts
Createspace Independent Publishing Platform, 9781539520412, 222pp.
Publication Date: May 20, 2017
* Individual store prices may vary.
Description
kin.DREAD is a memoir of sorts. It is the story of - as told by and about the author, Ayokunle Falomo - a life examined through the lens of kinship and dread. What is investigated and shared about family, culture, heritage, spirituality, sexuality, origin, and the journey towards personhood reveals an intersection between the two concepts.
About the Author
Ayokunle Falomo is: a Nigerian, a poet - who uses his pen as a shovel to unearth those things that make us human, a TEDx speaker, an American, and the author of kin.DREAD & thread, this wordweaver must! He and his works have been featured in print (Local Houston Magazine, Glass Mountain), and online (The New York Times, Hive Society, Squawk Back, among others) publications. His work has also led him to venues and stages around & outside of Texas. He enjoys walking & talking to himself (a lot) and sometimes, he is fortunate enough to have other people there to listen. Also, he wants you to know that he likes almonds, hymns, impromptu jam sessions (he plays a mean air guitar) and the color blue a great deal. Recently, he has developed very strong feelings for cauliflowers. And yeah, things are getting pretty serious! You can find more information about him at about.me/AFalomo. He also hangs out around the innanets with the kewl kids. Find him on Twitter (@AFalomo), Instagram (@MrAFalomo) and Facebook.