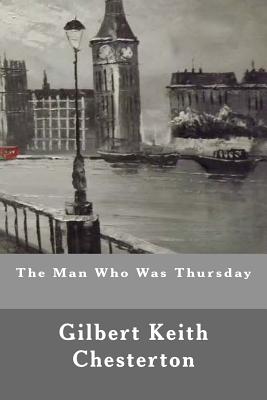 The Man Who Was Thursday (Paperback)
Createspace Independent Publishing Platform, 9781539538141, 164pp.
Publication Date: October 15, 2016
Other Editions of This Title:
Paperback (5/24/2008)
Paperback (11/28/2017)
Paperback (1/13/2017)
Paperback (11/29/2019)
Paperback (5/23/2018)
Paperback (2/8/2019)
Paperback (9/27/2018)
Paperback (12/19/2016)
Paperback (11/3/2018)
Paperback (6/1/2011)
Paperback (6/1/2017)
Paperback (7/15/2019)
Paperback (4/9/2017)
Paperback (7/4/2017)
Paperback (2/12/2014)
Paperback (5/31/2011)
Paperback (10/20/2017)
Paperback (2/20/2017)
Paperback (11/17/2017)
* Individual store prices may vary.
Description
It is a novel by G. K. Chesterton, 1908. Posted in ALTHOUGH Try anarchists, The novel is an exploration or refutation of anarchist philosophy; Philosophy "anarchic" which is a rebellion against God, and as such, it would be based on the many aspects of existentialism or nihilism In a surreal London, when the change of century, Gabriel Syme, a poet, is recruited by a detachment against-anarchist in Scotland Yard. Lucian Gregory, the UN anarchist poet, is the only poet in Saffron Park, until angry in a discussion of the purpose m of poetry with Gabriel Syme, who takes a position opposite s: In addition to not taking him seriously as anarchist. After some time, the frustrated Gregory wears a Syme A local anarchist meeting together to show that it is authentic anarchist UN.