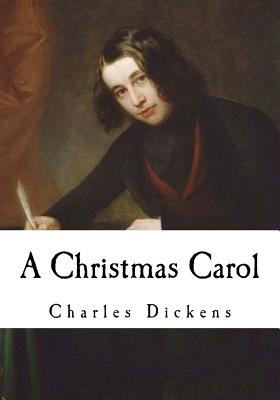 A Christmas Carol
Charles Dickens
Paperback

* Individual store prices may vary.
Other Editions of This Title:
Paperback (12/24/2015)
Paperback (12/8/2014)
Paperback (12/11/2015)
Paperback (11/17/2013)
Paperback (7/24/2016)
Paperback (2/17/2016)
Paperback (5/19/2014)
Paperback (8/10/2015)
Paperback (11/20/2015)
Paperback (12/19/2014)
Paperback (12/24/2017)
Paperback (9/19/2017)
Paperback (11/25/2017)
Paperback (11/5/2015)
Paperback (11/21/2014)
Paperback (8/13/2014)
Paperback (10/19/2016)
Paperback (9/25/2012)
Paperback (11/26/2016)
Description
A Christmas Carol Charles Dickens Fully Illustrated A Christmas Carol in Prose, Being a Ghost-Story of Christmas, commonly known as A Christmas Carol, is a novella by Charles Dickens, first published in London by Chapman & Hall on 19 December 1843. Dickens was not the very first author to celebrate the Christmas season in literature, but it was he who superimposed his humanitarian vision of the holiday upon the public, an idea that has been termed as Dickens's "Carol Philosophy". Dickens believed the best way to reach the broadest segment of the population regarding his concerns about poverty and social injustice was to write a deeply felt Christmas story rather than polemical pamphlets and essays. Dickens's career as a best-selling author was on the wane, and the writer felt he needed to produce a tale that would prove both profitable and popular. Dickens's visit to the work-worn industrial city of Manchester was the "spark" that fired the author to produce a story about the poor, a repentant miser, and redemption that would become A Christmas Carol. The forces that inspired Dickens to create a powerful, impressive and enduring tale were the profoundly humiliating experiences of his childhood, the plight of the poor and their children during the boom decades of the 1830s and 1840s, and Washington Irving's essays on old English Christmas traditions published in his Sketch Book (1820); and fairy tales and nursery stories, as well as satirical essays and religious tracts.
Createspace Independent Publishing Platform, 9781539666110, 70pp.
Publication Date: October 21, 2016