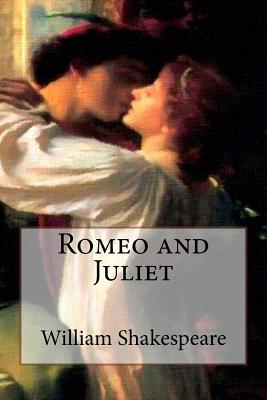 Romeo and Juliet (Paperback)
Createspace Independent Publishing Platform, 9781539786214, 80pp.
Publication Date: October 27, 2016
Other Editions of This Title:
Paperback (8/15/2013)
Paperback (4/15/2017)
Paperback, Large Print (5/22/2017)
Paperback (1/6/2017)
Paperback (9/16/2016)
Paperback (9/7/2016)
Paperback (12/24/2016)
Paperback (9/14/2016)
Paperback (10/3/2016)
Paperback (8/13/2017)
Paperback (5/25/2017)
Paperback (7/19/2017)
Paperback (4/11/2017)
Paperback (10/3/2016)
Paperback (12/11/2016)
Paperback (2/1/2017)
Paperback (8/14/2017)
Paperback (8/6/2016)
* Individual store prices may vary.
Description
Romeo and Juliet is a tragedy written by William Shakespeare early in his career about two young star-crossed lovers whose deaths ultimately reconcile their feuding families. It was among Shakespeare's most popular plays during his lifetime and, along with Hamlet, is one of his most frequently performed plays. Today, the title characters are regarded as archetypal young lovers. Plot: In the streets of Verona another brawl breaks out between the servants of the feuding noble families of Capulet and Montague. Benvolio, a Montague, tries to stop the fighting, but is himself embroiled when the rash Capulet, Tybalt, arrives on the scene. After citizens outraged by the constant violence beat back the warring factions, Prince Escalus, the ruler of Verona, attempts to prevent any further conflicts between the families by decreeing death for any individual who disturbs the peace in the future. William Shakespeare (1564-1616) was an English poet, playwright, and actor, widely regarded as the greatest writer in the English language and the world's pre-eminent dramatist. He is often called England's national poet, and the "Bard of Avon." His extant works, including collaborations, consist of approximately 38 plays, 154 sonnets, two long narrative poems, and a few other verses, some of uncertain authorship. His plays have been translated into every major living language and are performed more often than those of any other playwright.