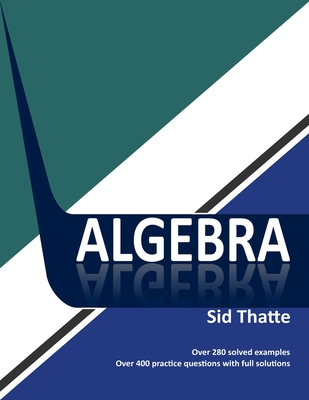 Algebra (Paperback)
Createspace Independent Publishing Platform, 9781539969464, 180pp.
Publication Date: November 10, 2016
* Individual store prices may vary.
Description
What makes learning algebra from an instructor better than studying it from a book? The short answer is: narration. If you attend a class or watch a video on any problem being solved in algebra, you will gain a lot, but will only see the steps of the solution being written out. What you won't see in writing is the verbal explanation of each step by the instructor. The inclusion of that narration is what makes this book a powerful learning tool for those who don't speak algebra. This book can be thought of as a first course in algebra, walking you through the basics into the intermediate level. This book does not cover advanced algebra. It is a quick, practical guide that focuses more on problem solving than theory. Chapters are broken into small, manageable sections. There are exercises at the end of every section and every chapter. The book contains over 280 guided examples, and over 400 practice questions with full solutions. Please read the table of contents to see if this book covers the topics you are looking to study. A short version of the contents is outlined below:
CHAPTER 1: Arithmetic (Pre-Algebra)
CHAPTER 2: Polynomials and Expressions
CHAPTER 3: Equations
CHAPTER 4: Functions and Graphs
CHAPTER 5: Inequalities
CHAPTER 6: Sequences and Series
CHAPTER 7: Complex Numbers.
About the Author
Sid Thatte has an M.B.A. in general management from the University of South Carolina, Columbia. He also has a B.E. in mechanical engineering from the University of Pune, India, and once designed nuclear power plants. He lives in Seattle and teaches academic math as well as math for various entrance exams. He regularly contributes his time and effort to local charities focused on addressing hunger and homelessness. He serves as the treasurer on the board of directors of North Helpline, a philanthropic institution based out of Seattle. He seasonally hikes the picturesque mountains of Washington. He has an unfair bias favoring all foods containing chocolate.