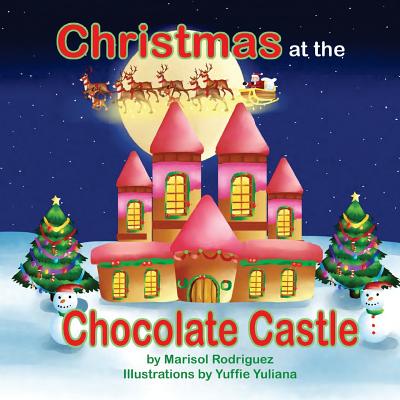 Christmas at the Chocolate Castle (Paperback)
Createspace Independent Publishing Platform, 9781539991830, 30pp.
Publication Date: November 16, 2016
* Individual store prices may vary.
Description
This book is a take on of Twas the night before Christmas but at the Chocolate Castle. The Princess is startled by Santa when he fell off his sleigh. She invites him in and they have some brownies and hot chocolate. This fun Children's Christmas Picture Book is a spin off of the Princess and the Chocolate Castle.
About the Author
Latina born and raised in a one block radius in Passaic, NJ, Marisol had an amazing childhood with the neighboring children whom she remains friends with till this day. Then life happens, everyone grows up and go on their merry way. As an adult and in her very little spare time she was able to start a hobby that became a rewarding passion. Working in a fast paced, stressful insurance industry for 20+ years, her release would be the arts. She loves creating, designing, learning a new skill to constantly challenge herself. With the lively imagination from her daughter, niece, and nephews, and their passion for reading it was a very easy process to bring her daughter's made-up childhood stories to life. Recognizing that our children need to see more multi-cultural and bilingual books with characters that represent them, her first book incorporates English and Spanish translations on the same page. Installing Bilingual fictional reading entices the imagination giving power of creation while practicing a second language. The city children can not only relate to her but also enjoy story-time filled with arts, crafts, and chocolate treats.