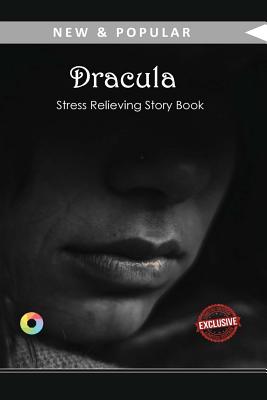 Dracula
Paperback

* Individual store prices may vary.
Other Editions of This Title:
Paperback (7/16/2010)
Paperback (7/9/2018)
Paperback (10/11/2015)
Paperback (6/8/2018)
Paperback (6/15/2018)
Paperback (6/8/2018)
Paperback (9/21/2018)
Paperback (4/3/2019)
Paperback (8/11/2018)
Paperback (7/26/2017)
Paperback (11/12/2015)
Paperback (7/27/2018)
Paperback (4/2/2018)
Paperback (7/22/2018)
Paperback (7/30/2010)
Paperback (3/3/2013)
Paperback (6/12/2018)
Paperback (6/13/2012)
Paperback (12/13/2017)
Paperback (6/13/2013)
Description
Jonathan Harker has business in Transylvania with the mysterious Count Dracula. Harker travels by train and carriage to get to Dracula's remote castle. Once there, Harker, finds, to his horror, that he is a prisoner and that Dracula has a dark, evil secret. Wandering the castle alone at night, Harker is nearly killed by three vampyric sisters. Dracula saves him from the sisters in order that Harker might finish the last of the legal necessities for his move to London. Once that work is done Dracula abandons Harker to the three bloodthirsty sisters and leaves for England. Harker barely escapes from the castle with his life. To his horror he discovers that back in London, Dracula is stalking Harker's fiancee Mina Murray and her friend Lucy. Harker struggles to get home, where he and everyone he loves will be locked in a fight for their very souls.
Createspace Independent Publishing Platform, 9781539993650, 276pp.
Publication Date: November 9, 2016