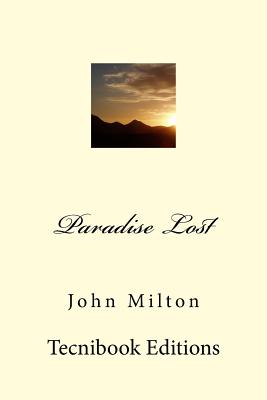 Paradise Lost
Paperback

* Individual store prices may vary.
Other Editions of This Title:
Paperback (6/16/2020)
Paperback (11/22/2020)
Paperback (3/9/2016)
Paperback (2/4/2021)
Paperback (11/10/2016)
Paperback (4/16/2017)
Paperback (11/25/2020)
Paperback (8/24/2017)
Paperback (5/29/2008)
Paperback (11/5/2011)
Paperback (11/5/2011)
Paperback (5/12/2012)
Paperback (9/6/2017)
Paperback (2/25/2020)
Paperback (12/18/2020)
Paperback (10/31/2018)
Paperback (9/7/2020)
Description
John Milton (9 December 1608 - 8 November 1674) was an English poet, polemicist, man of letters, and civil servant for the Commonwealth of England under Oliver Cromwell. He wrote at a time of religious flux and political upheaval, and is best known for his epic poem Paradise Lost (1667), written in blank verse. Milton's poetry and prose reflect deep personal convictions, a passion for freedom and self-determination, and the urgent issues and political turbulence of his day. Writing in English, Latin, Greek, and Italian, he achieved international renown within his lifetime, and his celebrated Areopagitica (1644)-written in condemnation of pre-publication censorship-is among history's most influential and impassioned defences of free speech and freedom of the press.
Createspace Independent Publishing Platform, 9781540303073, 478pp.
Publication Date: November 8, 2016