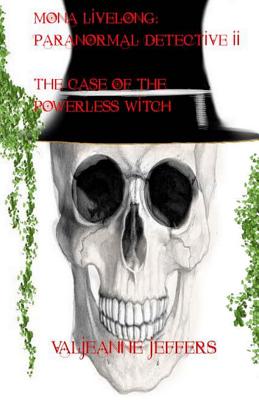 Mona Livelong (Paperback)
Paranormal Detective II: The Case of the Powerless Witch
Createspace Independent Publishing Platform, 9781540324375, 210pp.
Publication Date: November 9, 2016
Other Editions of This Title:
Paperback (10/25/2013)
* Individual store prices may vary.
Description
The hunt is on. Mona Livelong, sorceress and detective, takes on a new case.Constables are being possessed by daemons, an unarmed black man is killed by an officer, and Mona acquires a mysterious--possibly dangerous--client. Mona, Junebug and Curtis must unite once more to set things right, to save their cites... And her life.
About the Author
Valjeanne Jeffers is a graduate of Spelman College, a member of the Carolina African American Writer's Collective (CAAWC) and the author of eleven books: Including her Immortal series, and Scierogenous: An Anthology of Erotic Science Fiction and Fantasy (co-edited with Quinton Veal). Her first novel, Immortal, is featured on the Invisible Universe Documentary time-line, and her novella, The Switch II: Clockwork was nominated as best eBook novella of 2013, by the eFestival of words. Her writing has been published in numerous anthologies including: 60 Black Women in Horror Fiction; Steamfunk!; Genesis Science Fiction Magazine; The Ringing Ear: Black Poets Lean South (as Valjeanne Jeffers-Thompson); Griots: A Sword and Soul Anthology; Liberated Muse I: How I Freed My Soul; PurpleMag; Drumvoices Revue; 31 Days of Steamy Mocha; Griots II: Sisters of the Spear; Possibilities; Black Gold, and most recently, Fitting In: Historical Accounts of Paranormal Subcultures, Sycorax's Daughters, and The City: A Cyberfunk. Valjeanne is also one of the screen writers for the horror anthology film, 7Magpies (in production). https: //valjeanne.wordpress.com/2015/06/05/rae-dawn-chong-headlines-7-magpies-all-black-female-director-horror-anthology-film/ Preview or purchase her novels at: www.vjeffersandqveal.com
or
Not Currently Available for Direct Purchase