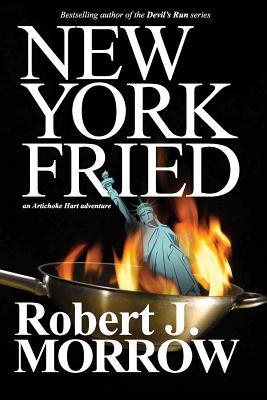 New York Fried (Paperback)
Createspace Independent Publishing Platform, 9781540363237, 484pp.
Publication Date: November 11, 2016
* Individual store prices may vary.
Description
What happens when North Korea decides to invade America? Foreign delegates descend upon a small town in upstate New York to view the "next big thing". It allows nationwide access to the internet, without cable, phone lines, or wireless towers. And it's virtually free . Some seek to license it. Others want to steal it. But the Koreans have a much bolder plan.A former CIA staffer turned chef is unwittingly charged with preventing America's first nationwide blackout. And his solution is a recipe to die for.
About the Author
Robert J. Morrow spent four decades in marketing, advertising, journalism, publishing, and real estate before writing his first book. He is also a Taekwondo, Kickboxing, and Pilates instructor and was host to the Canadian National TKD Team. He is now a full-time author, writing non-fiction regularly as well as the first in a series of thrillers entitled "New York Fried" starring former CIA trainer turned chef, Artichoke Hart. He created SunaoPublishing.com to help other self-published authors realize their dreams.
or
Not Currently Available for Direct Purchase