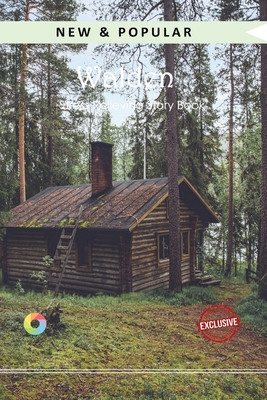 Walden
Paperback

* Individual store prices may vary.
Other Editions of This Title:
Paperback (2/19/2021)
Paperback (2/5/2021)
Paperback (4/15/2018)
Paperback (11/22/2020)
Paperback (11/22/2018)
Paperback (9/9/2020)
Paperback (1/15/2021)
Description
In 1854, Thoreau published the book by which he will always be best known, Walden, or Life in the Woods. It is by far the deepest, richest, and most closely jointed of his books. It shows Thoreau at his best, and contains all that he had to say to the world. In fact, he is a man of one book, and that book is Walden. In plan, it is open to the same objection as "A Week", and might almost plead guilty to the charge of obtaining a hearing under false pretences. "Life in the woods" suggests the atmosphere of As You Like It and the Robin Hood ballads, but not moralizings on economy and the duty of being yourself. The reader who takes up the book with the idea that he is going to enjoy another Robinson Crusoe will not be pleased to find that every now and then he will have to listen to a lay sermon, or a lyceum lecture.
Createspace Independent Publishing Platform, 9781540406552, 194pp.
Publication Date: November 16, 2016