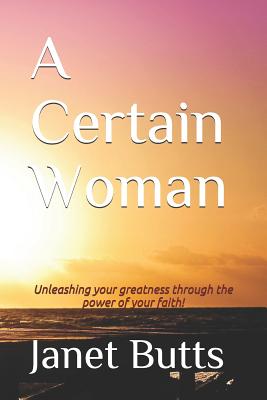 A Certain Woman
Paperback

* Individual store prices may vary.
Description
For many years, she's been known as "...the woman with an issue of blood." Until now This book was written to challenge women to go higher and dig deeper. It is designed to inspire you to live your best life.A Certain Woman is a straightforward look at a story in the Bible regarding a beautiful woman in distress and it dispels the notion that she is anything but victorious through the power of her faith. Whether you are familiar with the story or hearing about her for the first time, this is the time for you to recognize and live your fullest potential. To abide in the shadow of the Almighty as He elevates you in His plan and purpose designed specifically for you If you've ever asked yourself the question, "Why am I here?", A Certain Woman was written for you You may be surprised to discover how much farther you have the potential to go as you transform from ordinary living to an extraordinary existence.
Createspace Independent Publishing Platform, 9781540605955, 214pp.
Publication Date: December 20, 2016
About the Author
From the heart of El Barrio in New York City, Author and public speaker, Janet B. is passionate about many things, among the greatest of which is her desire to build relationships with disenfranchised women in the Kingdom [challenged by poor decision making] and provide leadership direction to those willing to make a change in their lives, particularly for women who wrestle with substance abuse. Her core objective is simple that "no woman should perish from lack of knowledge!" She is committed to her role in ministry and outreach and wavers on nothing to bring change and transformation to a hurting community through the principle of Luke 4:18. Janet has lived her own rite of passage having overcome her own challenges in life; yet, after suffering the loss of her left hand in an automobile accident in October of 2017, she sees her life as just getting started and she is determined to leave a legacy of hope that will impact the lives of those she meets for years to come! How? Through the power of her faith in Jesus Christ!