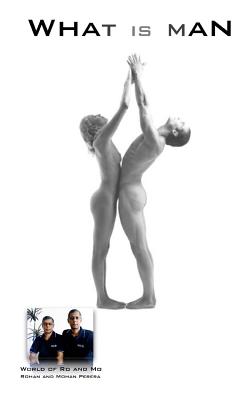 What Is Man (Paperback)
From the World of Ro and Mo
Createspace Independent Publishing Platform, 9781540650306, 156pp.
Publication Date: February 11, 2017
* Individual store prices may vary.
Description
Written in a very accessible style this book reads like a beautiful gift.
A compelling message that will help readers find answers to the complex questions they have about happiness, real freedom, love, and the purpose of life. Ro and Mo give readers a peek at the mystery of the human person and what he or she is called to be. Here is a book that can change your life.-Readers' Favorite
Many of us experience today's modern world in a duality of existence. Our lives are torn between feeling a desire for love and our struggle to be perfect and achieve acceptance. It can be difficult to find a voice of understanding or encouragement among these forces of conflict.
What Is Man From the World of Ro and Mo understands this complexity of contemporary humanity and provides readers with a profoundly unique look at the word of Christ through a lens of modern science.
This fresh new perspective on Christ's teachings-alongside powerful quotes from some of the greatest contemporary and historical minds-provides individuals with a brilliant light of hope in a world that is often shadowed in pain.
With lyrical analogies and metaphors that bring the teachings of Christ to life, What Is Man is a must-read for anyone who is seeking the meaning of life in a world that often moves too quickly.
Written with a unique and stunningly beautiful perspective on what you can achieve in life while walking alongside Jesus, this book is the companion you've been looking for as you move through life on your spiritual journey.
About the Author
Rohan and Mohan Perera are siblings from Sri Lanka. They pursued an education in England, studying science and biochemistry at Hounslow College, chemical engineering at Surrey University, and psychiatric and general nursing at Lister and Fairfield Schools of Nursing. In 2008 they created the World of Ro and Mo, a campaign to promote self-awareness and empowerment through the teachings of Christ. Together they helped people discover their true purpose of life via websites, blogs, and social media. Rohan passed away in 2013 after a seven-year struggle with a rare lung infection. What Is Man! World of Ro and Mo was completed before Rohan's passing and published posthumously.