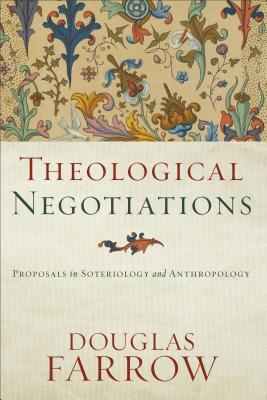 Theological Negotiations (Hardcover)
Proposals in Soteriology and Anthropology
Baker Academic, 9781540960399, 288pp.
Publication Date: November 6, 2018
* Individual store prices may vary.
Description
One of today's leading theologians tackles some of the most significant themes in contemporary theology. Douglas Farrow explores key theological loci such as nature and grace and justification and sanctification; introduces theological giants such as Anselm, Aquinas, Luther, and Barth; and examines contemporary questions about sacraments and unity. Throughout his explorations, Farrow invites readers to consider how to negotiate controversy in Christian theology, especially between Catholics and Protestants, arguing that theology does its best work at the intersection of topics in dispute.
About the Author
Douglas Farrow (PhD, King's College London) is professor of theology and Christian thought at McGill University in Montreal, Quebec. He is also the project director for Pluralism, Religion, and Public Policy at McGill and has authored several books, including Ascension and Ecclesia, Ascension Theology, and Desiring a Better Country.