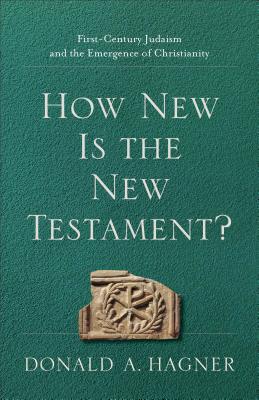 How New Is the New Testament? (Paperback)
First-Century Judaism and the Emergence of Christianity
Baker Academic, 9781540960412, 224pp.
Publication Date: October 16, 2018
* Individual store prices may vary.
Description
What is so new about the New Testament? Senior scholar Donald Hagner tackles the issue of how distinct early Christianity was from the first-century Judaism from which it emerged. He surveys newness in the entire New Testament canon, examining the evidence for points of continuity and discontinuity between formative Judaism and early Christianity. Hagner's accessible analysis of the New Testament text shows that despite Christianity's thorough Jewishness, from the beginning dramatic newness was an essential aspect of this early literature.
About the Author
Donald A. Hagner (PhD, University of Manchester) is George Eldon Ladd Professor Emeritus of New Testament and senior professor of New Testament at Fuller Theological Seminary in Pasadena, California. He has written numerous books, including The New Testament: A Historical and Theological Introduction, and is ordained in the Presbyterian Church (USA).