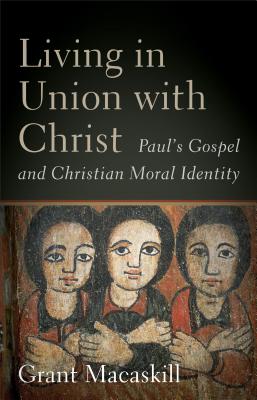 Living in Union with Christ (Hardcover)
Paul's Gospel and Christian Moral Identity
Baker Academic, 9781540961242, 176pp.
Publication Date: October 15, 2019
* Individual store prices may vary.
Description
Leading New Testament theologian Grant Macaskill introduces Paul's understanding of the Christian life, which is grounded in the apostle's theology of union with Christ. The author shows that the exegetical foundations for a Christian moral theology emerge from the idea of union with Christ. Macaskill covers various aspects of Christian moral theology, exploring key implications for the Christian life of the New Testament idea of participatory union as they unfold in Paul's Letters.
About the Author
Grant Macaskill (PhD, University of St. Andrews) is Kirby Laing Chair of New Testament Exegesis at the University of Aberdeen in Aberdeen, Scotland. He previously taught at the University of St. Andrews and is the author of several books, including Union with Christ in the New Testament and The New Testament and Intellectual Humility.