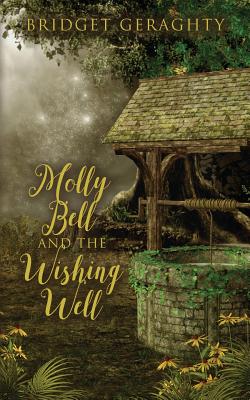 Molly Bell and the Wishing Well (Paperback)
Createspace Independent Publishing Platform, 9781541034006, 146pp.
Publication Date: December 29, 2016
* Individual store prices may vary.
Description
Molly Bell is an eleven-year old girl who used to be a whimsical, sporty type of a child with a zest for living. All that has been turned upside down by the untimely death of her mother two years ago. To make matters worse, her father is getting remarried to a high-maintenance beauty that Molly seemingly has nothing in common with, and she comes with an annoying six-year old son, Henry, who finds a way to wreck everything in his path. Molly can't find anything about her new circumstances to be excited about, until her Aunt Joan tells her about the wishing well at Molly's grandparents' farm. According to Aunt Joan, every wish she ever made there came true. And it just so happens that Molly and Henry will be staying at the farm for a week while their parents are on their honeymoon. Molly is convinced if she could just find that wishing well, she could wish for her mom to come back to life and everything will be okay again. But Molly is in for a few surprises, and more than a few hard lessons about being careful what you wish for when the consequences of Molly's selfish desires wreak havoc on her entire family. Can Molly make things right again through the wishing well? Or will she need to find it within herself to bring back the joy in her life that has been missing all this time?
About the Author
Bridget Geraghty lives in northern Illinois with her husband and three children. She taught elementary school for eight years before focusing on writing. It is her wish that her stories inspire her readers to consider new perspectives, strive for a deeper understanding, and reach towards a bright and hopeful future.