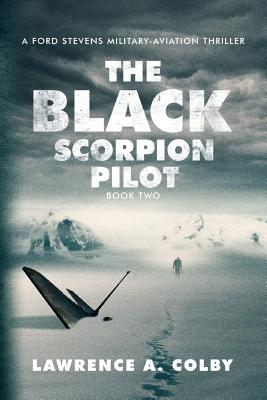 The Black Scorpion Pilot (Paperback)
A Ford Stevens Military-Aviation Thriller
Createspace Independent Publishing Platform, 9781541285835, 274pp.
Publication Date: November 3, 2018
* Individual store prices may vary.
Description
From former U.S. military pilot Lawrence A. Colby comes a #1 Amazon Bestselling series made for fans of Brad Thor, Tom Clancy and Ben Coes. Another electrifying #1 Amazon Bestseller. In a hidden base in China, Lieutenant General He Chen licks his wounds. The Devil Dragon project lies in ruins, thanks to the heroics of US Air Force Reserve Captain Ford Stevens and Stevens's best friend, pilot Wu Lee. But now Lee is gone, and as Stevens mourns the loss of his friend, Chen works to complete his second spy plane, codenamed BLACK SCORPION. Stevens faces a new-some would say impossible-task: slip into China over the treacherous Himalayas, cyber-hijack the Black Scorpion, and fly her back to the United States. It's a tough mission that will demand the most out of Stevens, whose grief has led to some potentially career-ending bad decision making. Filled with adrenaline-pumping action scenes and the grit and courage of an American hero, The Black Scorpion Pilot is a thriller only seasoned military pilot Lawrence A. Colby could write.