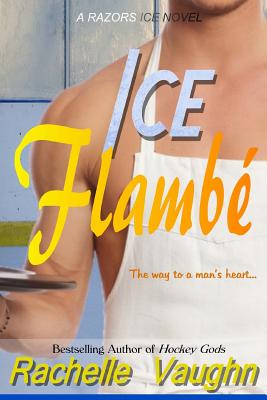 Ice Flambé (Paperback)
Createspace Independent Publishing Platform, 9781541304567, 196pp.
Publication Date: January 27, 2017
* Individual store prices may vary.
Description
The daughter of fast-food junkies, Morgana Rossi wants more on her plate-and in her life. So, she leaves Red Valley, heads to Europe for culinary school to make all her mouthwatering culinary dreams come true. Still reeling from a very public, very scandalous breakup, Morgana returns home with a broken heart and a hunk of cash from selling her catering business just in time for her ten year high school reunion. Now Morgana is looking for a new recipe in her life and this time it doesn't include a man.Fortunately, star hockey player Lucas Leighton isn't looking for love either. The events in his traumatic past have prevented him from indulging in anything more than a one-night-stand. When Lucas runs into Morgana in the produce aisle at his local gourmet market, he thinks twice about the woman he had a crush on in high school.They share an afternoon hot enough to make him reconsider his permanent bachelor status. But some habits are impossible to break...
About the Author
Rachelle Vaughn is the author of the Razors Ice books, a series of hockey-themed romance novels. She lives in California with her husband and their sassy calico cat. When she isn't writing, Rachelle enjoys watching action movies, snapping photos for her birding blog Wings and Daydreams, and cheering for her favorite hockey players. Visit her website at rachellevaughn.com.