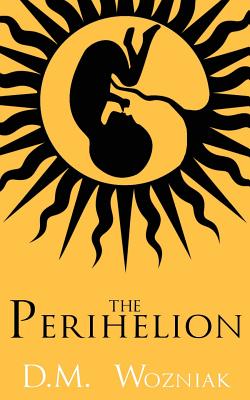 The Perihelion (Paperback)
Createspace Independent Publishing Platform, 9781541339804, 560pp.
Publication Date: January 26, 2017
Other Editions of This Title:
Paperback (6/9/2018)
* Individual store prices may vary.
Description
It is Thursday, January 3, 2069: the eve of the perihelion. Night is upon Bluecore 1C (what used to be known as the city of Chicago before the riots). Snow is falling, plans are being made, and within hours, everyone in 1C will be changed forever. Narrated from the vantage point of six residents of 1C, The Perihelion is a novel set against the dystopian backdrop of near-future events. As the modern trappings of their Bluecore fall apart, each must strike his or her own separate path towards salvation. Their interlaced stories become a compelling exploration of moral deviation and ultimate redemption.
About the Author
D.M. Wozniak is not nearly as interesting as the worlds and characters he creates, except, perhaps, for the fact that he has six children - three of whom which are triplets. He lives in the Chicago area with his wife Michele, five daughters, son, and massive Labrador. For decades he has been reading speculative fiction novels by the likes of Gene Wolfe, Dan Simmons, Neil Stephenson, and Patrick Rothfuss, and somehow found the time to write one of his own. And then one became two. A software architect by trade, his interests also lie in photography and indie music.