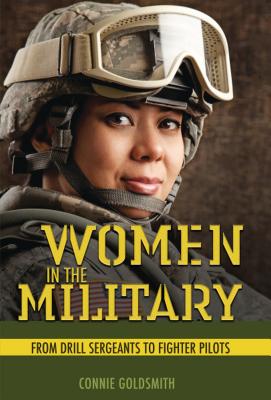 Women in the Military (Library Binding)
From Drill Sergeants to Fighter Pilots
Twenty-First Century Books (Tm), 9781541528123, 120pp.
Publication Date: January 1, 2019
* Individual store prices may vary.
Description
In December 2015, the Pentagon changed a rule to allow American women to serve for the first time ever in front-line ground combat troops. Women have fulfilled many military roles throughout history, including nursing; driving ambulances; handling administrative duties; working as mechanics; and serving in the WASPs, WACs, WAVES, and SPARS. More recently women are flying jets, conducting surveillance, commanding naval ships, and now fighting on the front lines. Yet no matter their official title, they have faced devastating discrimination--from lack of advancement, economic inequity, and inadequate veteran support, to sexual harassment and rape. Meet the women who have served their country courageously and who are standing up for fairness in the US military.