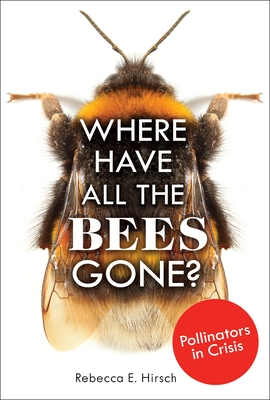 Where Have All the Bees Gone?
Pollinators in Crisis
Library Binding

* Individual store prices may vary.
Description
Apples, blueberries, peppers, cucumbers, coffee, and vanilla. Do you like to eat and drink? Then you might want to thank a bee.
Bees pollinate 75 percent of the fruits, vegetables, and nuts grown in the United States. Around the world, bees pollinate $24 billion worth of crops each year. Without bees, humans would face a drastically reduced diet. We need bees to grow the foods that keep us healthy.
But numbers of bees are falling, and that has scientists alarmed. What's causing the decline? Diseases, pesticides, climate change, and loss of habitat are all threatening bee populations. Some bee species teeter on the brink of extinction. Learn about the many bee species on Earth--their nests, their colonies, their life cycles, and their vital connection to flowering plants. Most importantly, find out how you can help these important pollinators.
If we had to try and do what bees do on a daily basis, if we had to come out here and hand pollinate all of our native plants and our agricultural plants, there is physically no way we could do it. . . . Our best bet is to conserve our native bees. --ecologist Rebecca Irwin, North Carolina State University
Twenty-First Century Books (Tm), 9781541534636, 104pp.
Publication Date: February 4, 2020