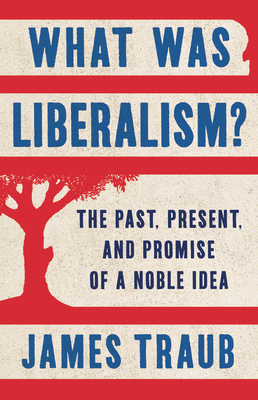 What Was Liberalism? (Hardcover)
The Past, Present, and Promise of a Noble Idea
Basic Books, 9781541616851, 320pp.
Publication Date: September 24, 2019
Other Editions of This Title:
Compact Disc (9/24/2019)
* Individual store prices may vary.
Description
A sweeping history of liberalism, from its earliest origins to its imperiled present and uncertain future
Donald Trump is the first American president to regard liberal values with open contempt. He has company: the leaders of Italy, Hungary, Poland, and Turkey, among others, are also avowed illiberals. What happened? Why did liberalism lose the support it once enjoyed? In What Was Liberalism?, James Traub returns to the origins of liberalism, in the aftermath of the American and French revolutions and in the works of such great thinkers as John Stuart Mill and Isaiah Berlin.
Although the first liberals were deeply skeptical of majority rule, the liberal faith adapted, coming to encompass belief in not only individual rights and free markets, but also state action to provide basic goods. By the second half of the twentieth century, liberalism had become the national creed of the most powerful country in the world. But this consensus did not last. Liberalism is now widely regarded as an antiquated doctrine. What Was LIberalism? reviews the evolution of the liberal idea over more than two centuries for lessons on how it can rebuild its majoritarian foundations.
About the Author
James Traub has spent the last forty years as a journalist for American's leading publications, including the New Yorker and the New York Times Magazine. He now teaches foreign policy and intellectual history at New York University and at NYU Abu Dhabi, and is a columnist and contributor at Foreign Policy. He is the author of six previous books on foreign and domestic affairs. His most recent work is John Quincy Adams: Militant Spirit. He lives in New York City.
Praise For What Was Liberalism?: The Past, Present, and Promise of a Noble Idea…
"No post-mortem, James Traub's urgent book accounts for what liberalism has been, why it stumbled, and why it must revive. Much as in the 1930s, assaults on liberal politics from the right and the left practically define our low, dishonest time. Traub joins a rising tide of writers, citizens, and political leaders who are reclaiming the rich, soulful, and indispensable liberal tradition."—Sean Wilentz

"What Was Liberalism? provides a concise guide to both the origins and current travails of the most important idea of our time, one that is being threatened by populists and authoritarians today around the world. It is both sympathetic about liberalism's virtues and clear-eyed as to its limitations, showing us a way forward out of the present crisis."—Francis Fukuyama

"In this remarkable tour de force, James Traub traces the roots of the idea of liberalism with such nuance and depth that even those steeped in political philosophy will gain insight--still more those of us who simply care about basic concepts of governance. This is an invaluable guide to the crisis that now afflicts the West."—John Sexton, President Emeritus of New York University