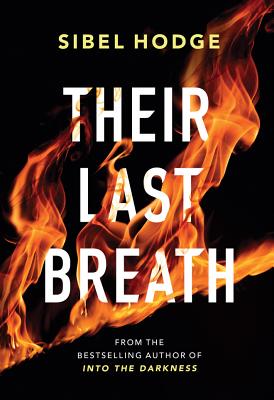 Their Last Breath (Paperback)
Thomas & Mercer, 9781542014083, 380pp.
Publication Date: September 24, 2019
Other Editions of This Title:
MP3 CD (9/24/2019)
Compact Disc (9/24/2019)
* Individual store prices may vary.
Description
Detective Carter knows all about torture - but he's never known a case as dark as this one.
The Six...
An abandoned building goes up in flames. Six women are chained inside and left to die - the truth is left to burn with them. Only one piece of evidence remains, but will it be enough to find their killer?
The Detective...
Retired detective Warren Carter has been suffocated by grief for his wife and is looking for a new start. But when he gets a call that cuts to the heart of the force, investigating a corrupt police officer, he has to accept. This time, though, he's going to have to face his demons and work out who to trust when the truth is guarded by his own colleagues.
The Bad Cop...
It was supposed to be the perfect crime: they knew the system well enough to beat it and get away with murder. But they didn't know Detective Carter, and how far a man will go when he has nothing left to lose...
Their Last Breath is the gripping new thriller perfect for fans of Line of Duty, from the bestselling author of Duplicity and Into The Darkness.