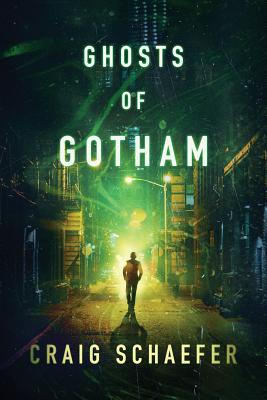 Ghosts of Gotham (Paperback)
47north, 9781542043991, 446pp.
Publication Date: April 9, 2019
Other Editions of This Title:
Compact Disc (4/9/2019)
MP3 CD (4/9/2019)
* Individual store prices may vary.
Description
Irresistibly drawn to mysteries, if only to debunk them, reporter Lionel Page exposes supernatural frauds, swindlers, and charlatans. His latest case is an obsession--at least for an ancient and wealthy heiress: verify the authenticity of a lost Edgar Allan Poe manuscript circulating through New York City's literary underworld. But the shrewd Regina Dunkle offers more than money. It's a pact. Fulfill her request, and Lionel's own notorious buried past, one he's been running from since he was a child, will remain hidden.
As Lionel's quest begins, so do the warnings. And where rare books go, murder follows. It's only when Lionel meets enigmatic stranger Madison Hannah, his personal usher into the city's secret history, that he realizes he's being guided by a force more powerful than logic...and that he isn't just following a story. He is the story.
Now that the true purpose of his mission is revealing itself in the most terrifying ways, it may finally be time for Lionel to believe in the unbelievable.