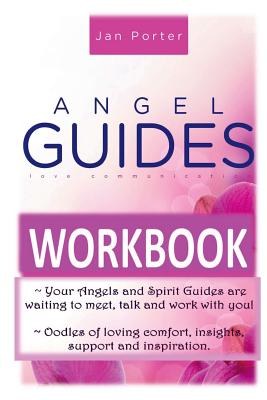 Angel Guides, Love Communication - Workbook Journal (Paperback)
Someone Is Waiting to Formally Meet You!
Createspace Independent Publishing Platform, 9781542310703, 254pp.
Publication Date: January 1, 2017
* Individual store prices may vary.
Description
Companion to 5 Star Reviews "Angel Guides, love communication." Get your Angel groove on with the Angel Guides, love communication workbook journal Your Angels and Spirit Guides are waiting to meet, talk and work with you Oodles of loving comfort, insights, support and inspiration. Powerful and easy communication. Your Angel Guides are waiting to formally meet you Communicate and allow your Angel Guides to flow comfort, love, insights and inspiration. A wonderful life path and to fulfill your soul's purpose, is your birthright. The best of your ancestors and the magic of the cosmos is in your DNA " *"This book is the "medicine" that everyone needs right now-not Tylenol, not Xanax, not Advil." "We live a disconnected world, that we use more Tylenol (red wine, tv, internet) than is healthy. Everyone is "plugged in," "online," "dialed in," and Over-Scheduled It's exhausting." "This workbook is the remedy to all that." Angels, SpiritGuides, HowToCommunicate, Comfort, Guidance, Spiritual, Non-secular, MindBodySoul, PersonalGrowth, SelfHelp, newAge, workbook, journal, course, workshop.
About the Author
Jan Porter is a seasoned spiritual writer, Spiritualist/Metaphysical Minister, communicator, author and workshop facilitator. Find out more www.janporter.ca