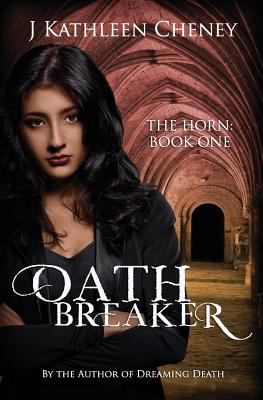 Oathbreaker (Paperback)
Createspace Independent Publishing Platform, 9781542442213, 326pp.
Publication Date: January 8, 2017
* Individual store prices may vary.
Description
The chief of the Oathbreakers, Amal Horn is one of only a handful of people aware of the true power the abandoned underground Fortress of Salonen holds. The Cince Empire wants its secrets, though, and will do anything to get someone inside. When the Horn find a stranger trespassing on the glacier below it, they realize the Cince have formulated a new plan of attack. Now the Horn Family must decide whether to wake the sleeping Fortress so it can defend itself against the Cince...or kill it forever.
About the Author
J. Kathleen Cheney taught mathematics ranging from 7th grade to Calculus, but gave it all up for a chance to write stories. Her novella "Iron Shoes" was a 2010 Nebula Award Finalist. Her novel, The Golden City was a Finalist for the 2014 Locus Awards (Best First Novel). Dreaming Death (Feb 2016) is the first in a new series, the Palace of Dreams Novels. Oathbreaker takes place in that same world.