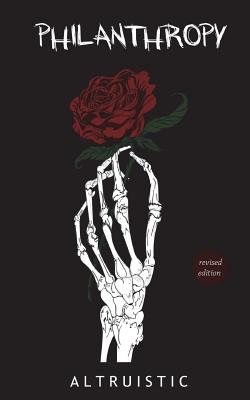 Philanthropy (Paperback)
A Collection of Poetry and Prose
Createspace Independent Publishing Platform, 9781542476539, 136pp.
Publication Date: July 10, 2017
* Individual store prices may vary.
Description
If you're looking for a book that puts all of your feelings in words for you, then you've come to the right place Altruistic speaks your heart in this poetry and prose collection that follows the life of a young soul who goes through love, heartbreak, happiness, sadness and everything in between. Follow the young soul on this journey that opens up a window of emotion through poetry and prose in the form of a story in this black page filled book with white line art.
About the Author
Altruistic is a poet at heart with a love for the stars and adventure. As a writer she finds it important for her readers to feel understood and a comfort with her words. Her debut poetry and prose collection was officially released in early August 2017. Starting with writing and posting thoughts tagged #ExcerptFromABookIllNeverWrite to being the author of poetry and prose book: Philanthropy; Altruistic is a firm believer that dreams do come true. Instagram: philanthropythebook Twitter: @theeredpoet Goodreads: goo.gl/VcusFo