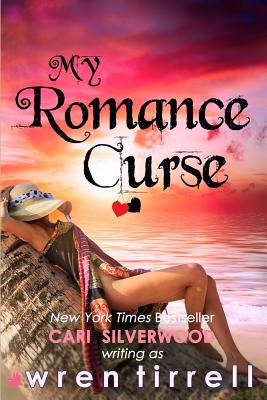 My Romance Curse (Paperback)
Createspace Independent Publishing Platform, 9781542608916, 214pp.
Publication Date: January 18, 2017
* Individual store prices may vary.
Description
A romantic comedy from New York Times Bestseller Cari Silverwood writing as Wren Tirrell. Amy has a small flaw in her love life - her boyfriends die on her. Two, so far. With her fear of dead boyfriends, her live ones don't last long before she dumps them. Until the day her beloved bicycle, Marge, takes a dive into the sea at Nelly Bay. Can Lukas, her bicycle rescuer, Viking geek scientist, and man with the gymnastic finger-porn expertise be different and survive the curse? Smitten by Amy, he sure wants to be. Curses don't exist. So when bad things happen, things that *might* be impossible, Lukas sees cracks opening in his rule-driven world. With Wally the border collie by their side, key roles in a movie called Night of the Living Teddy Bears and Zombies, and a whole lot of friends with good, bad, and dirty suggestions, they're planning to foil this curse. Brace yourselves, the man in the dragon boxer shorts is here, and curse-foiling is on his bucket list.
About the Author
Wren Tirrell is the funnier, kinder alter ego of NY Times bestseller Cari Silverwood. Her stories have, hopefully, giggle-snort inducing humour at heart, a smidgen of tragedy to offset the fun, and much cuteness.