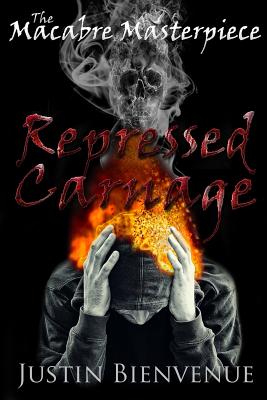 The Macabre Masterpiece (Paperback)
Repressed Carnage
Createspace Independent Publishing Platform, 9781542640077, 76pp.
Publication Date: February 8, 2017
Other Editions of This Title:
Paperback (1/9/2014)
* Individual store prices may vary.
Description
There are some horror's in this world that have no motive or reason other than to scare. These things tend to be the most horrific of all because they have no agenda, no filter and only wish to inflict as much fear into a person as possible. You're about to take a trip to five places most do not wish to go but horror lovers dream of experiencing. Make your way down to a crypt where the horror's may seem old but they're as fresh as can be. Next make your way out to the cemetery and get a feel of how all that's supposed to be in eternal slumber is alive and animated. Then go inside to visit the morgue and get to know some of horror's most vile and sinister anomalies. Next take a journey to an asylum where more than just the insane call home. Finally, make one last stop at a crematorium and witness all that remains and how it does not wish to burn. Be on high alert and make sure to take it all in and remember that the true carnage lies within you...