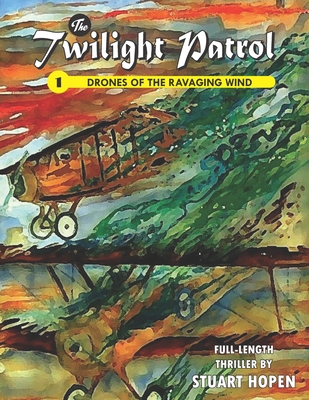 The Twilight Patrol #1: Drones of the Ravaging Wind (Paperback)
Drones of the Ravaging Wind
Createspace Independent Publishing Platform, 9781542675857, 132pp.
Publication Date: January 24, 2017
About the Author
Stuart Hopen is a graduate of Princeton University, where he studied creative writing and studio art. He has written comic books published by D.C. Comics, Marvel, Fantagraphics, Eclipse, and Amazing Comics. His critical writing has been published by Rain Taxi Review of Books and the Comics Journal. His other novels include Warp Angel, originally published by Tor Books and reissued by the Misenchanted Press. More of his writing and art can be found at his website, stuarthopen.com.
Advertisement