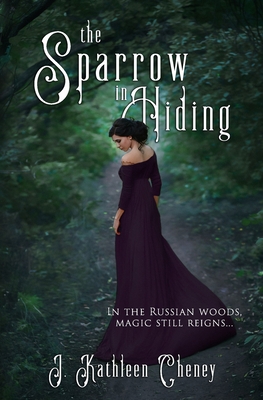 The Sparrow in Hiding
Paperback

* Individual store prices may vary.
Description
Irina's family has come to the countryside to escape the summer heat of St. Petersburg, but she discovers a new worker has been hired to maintain her family's aviary, a one-armed man who poses an intriguing mystery.Evgeny is hiding from a witch. With the help of his younger sister, he'd survived the witch's curse, but in the aftermath, he was left with only one arm, eyes that appear inhuman, and an ability to see the truth in others' souls.Will he ever be safe from the witch again?
Createspace Independent Publishing Platform, 9781542749299, 140pp.
Publication Date: January 24, 2017
About the Author
J. Kathleen Cheney taught mathematics ranging from 7th grade to Calculus, but gave it all up for a chance to write stories. Her novella "Iron Shoes" was a 2010 Nebula Award Finalist. Her novel, The Golden City was a Finalist for the 2014 Locus Awards (Best First Novel). Dreaming Death (Feb 2016) is the first in a new series, the Palace of Dreams Novels.