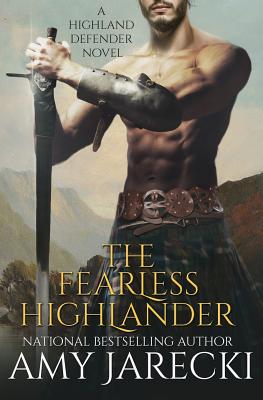 The Fearless Highlander (Paperback)
Createspace Independent Publishing Platform, 9781542837330, 376pp.
Publication Date: March 11, 2016
* Individual store prices may vary.
Description
Heir to the most notorious clan in the Highlands, Hugh MacIain hides his identity while imprisoned in the bowels of Fort William's hell. Aye, this braw warrior has endured horrors that should have seen him dead, though now it appears it's the bloody flux that will send him to Satan's fire. Optimistic, competent, and captivating, Charlotte Hill takes pity on the fevered prisoner sprawled atop a cot in the fort's surgery. When finally the Highlander opens his eyes, he seizes her heart with a pained stare. Truly, this is no commoner-but in 1692, a warrior loyal to the Jacobite cause and the daughter of a government colonel may as well be worlds apart. After his escape, Hugh snatches his chance to woo the lass, until disaster strikes. While war and lust for vengeance force Charlotte further from Hugh's arms, the couple's romance seems aimlessly adrift on the open sea. Before they sail too far apart, can the tender love of an English lady coax a determined Highlander from his path of revenge?
About the Author
Winner of a RONE Award, bestselling author Amy Jarecki adores Scotland. Though she now resides in southwest Utah, she received her MBA from Heriot-Watt University in Edinburgh. Amy loves to write steamy edge-of-your-seat action adventures with rugged men and fascinating women who weave their paths through the brutal eras of centuries past.