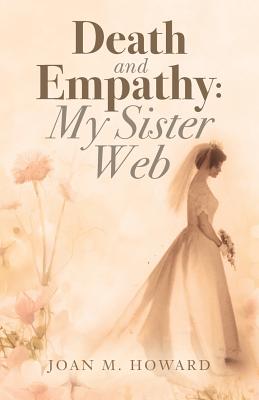 Death and Empathy (Paperback)
My Sister Web
Createspace Independent Publishing Platform, 9781542906319, 66pp.
Publication Date: March 27, 2017
* Individual store prices may vary.
Description
Teacher and poet Joan M. Howard began keeping a diary of poems in 1995, when her beloved sister, Susan Webster McAllister Swap, passed away. The poems were focused not only on her grief but also on the incredible gift of life itself, as well as the beauty of the lives of both her sister and Howard's late husband, Jack.
Howard uses formal and free verse poetry to create a tribute to the holy gift of existence, which shows itself in many wonderful forms: through nature, animals, travel, and love. Her themes are universal and capture the humility, strength, courage, and resilience that live inside all of us-and all of which were essential parts of both her sister's and her husband's lives. Their genuine love of life and their ability to empathize were what Howard most admired about them, and they serve as the lifeline through all her poetry.
We may lose loved ones, but they are never forgotten if the lessons they taught us continue to resonate and to shape who we were always meant to become.
About the Author
Joan M. Howard has taught students in both Illinois and Georgia. She holds a BA from Indiana University and an MA from the University of Oregon. She has also studied at the University of Munich, the University of Illinois, and the University of Georgia. The inspiration for Death and Empathy came when, in 1995, she lost her sister, Sue, a former professor at Tufts and Wheelock. Howard hopes to honor Sue and her own late husband with her collection of poems, as both had an incredible appreciation for life. Howard lives in Athens and Hiawassee, Georgia. She enjoys birding and kayaking in her spare time. Her poetry has also been published in the Aurorean, Lucid Rhythms, The Road Not Taken: The Journal of Formal Poetry, The Wayfarer, and other literary journals.