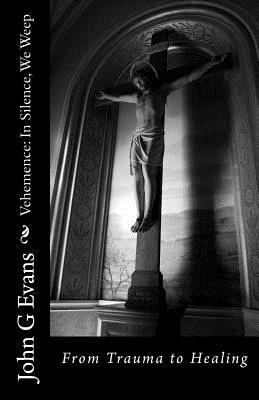 Vehemence (Paperback)
In Silence, We Weep
Createspace Independent Publishing Platform, 9781542982078, 60pp.
Publication Date: February 8, 2017
* Individual store prices may vary.
Description
Vehemence: In Silence, We Weep is a collection of poetry born out of the trauma of sexual abuse that the poet suffered as a child, as an adolescent, and as a member of the military. While the effects of such abuse upon the human psyche are well researched and documented, less is understood about how to process and overcome the lingering psychological trauma. John G. Evans began writing poetry with a general sense that the act of writing could be therapeutic. As he began this journey, he came to see that the reality was far more complex and intense. For Evans, poetry is a means of connecting to the soul, and after years of living in darkness, he was surprised to learn that he was able to connect with moments of great joy as well.
The poems express the common theme of creating a written record to make sense of violence. "Vehemence," the title poem, and "Battle Weary" explore the effects of trauma on the individual. Through this short but powerful collection, the poet shows how deep pain can be wrought into art.
About the Author
John G. Evans has studied at the University of the Incarnate Word and Southern New Hampshire University and is a part-time student in the University of Iowa's International Writing Program. He has long been an advocate for the power of poetry, which he sees as his highest calling. Evans was born in the Northeast, raised in the South, and is currently living out West.